York House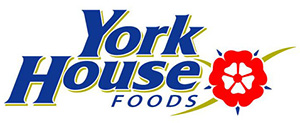 The Brief
York House used one supplier for over 5 years, however due to expansion and a decline in candidate availability, wanted to introduce a supporting agency for the peak period.
Action Taken
Instigated a full site analysis to understand requirements, candidate profiles, and skills required. Agreed amount of intake per week, set up specific processes to track, monitor and forecast headcount effectively from this, supplied staff within 24 hours, and launched a dedicated recruitment campaign.
The result
Although introduced as a support, through our streamline and effective candidate management and recruitment processes, overall supply became a 50/50 split, with some weeks supplying up to 30% more then the incumbent agency. We are now a firm partner with York House, installing a time and attendance system, and a future plan to pass more over to us in terms of responsibilities of training and Inductions, and an onsite presence to continue to grow our partnership.