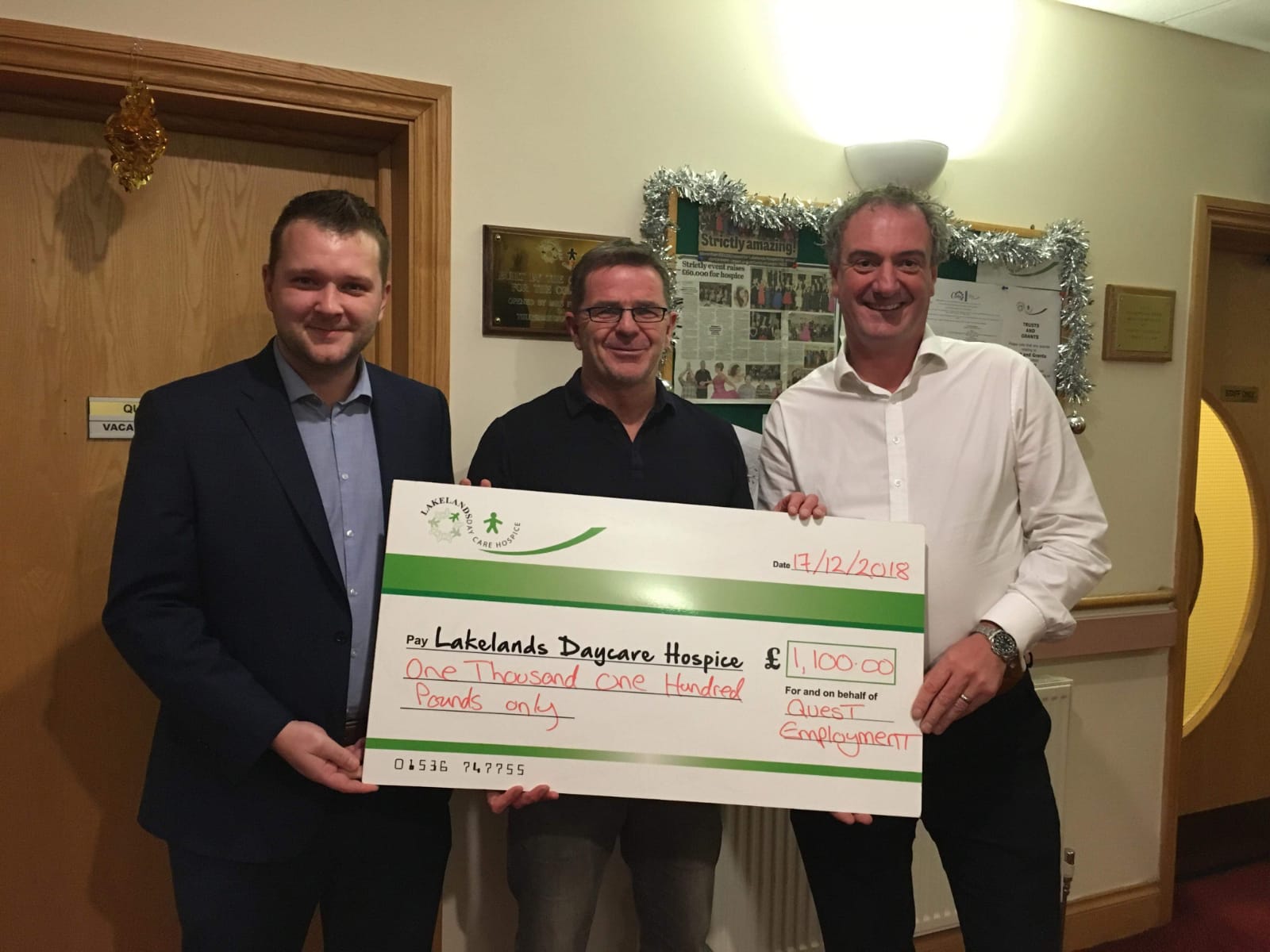 Quest raises £1,100 for Lakelands Hospice.
Quest Employment held their annual intercompany raffle during the festive period. This year we chose Lakelands Hospice, a local charity who provide specialist palliative care for people with cancer, heart failure and other life-limiting illnesses. They rely solely on donations and so we decided that this year we would do our best to raise £1,000!
Quest decided to do a raffle prizes donated from some of our clients such as - PS4 console, XBOX one, bouquet of flowers, Love2Shop vouchers.
Our target was to raise a Total of £1,000 we raised..... £1,100!
Picture is James (Area Manager) , Jim (Commercial director) and Paul Marlow (head of fundraising at Lakelands)