Paul's MK Half Marathon - £264.20
Running in that weather was snow joke!!
They say it's not ideal to run when it's too hot, but Snow is definitely not what was expected!!
It was obviously very cold and windy too, but regardless Paul still turned up in his Macmillan t-shirt (with hat and gloves too of course)
Start time was 10.25 and Paul got off to a great start.
His legs started to go towards the end, when there was an uphill section not far from the finish – Not very fair!!
He even had enough energy to do a Mobot as he crossed the line!
Final times will be out on Wednesday, so we'll let you know the final time - Paul hopes he may have just beaten his personal best of 1:41, so keep your fingers crossed.
A total of £259.20 has been raised so far, but it's not too late to sponsor Paul for his great effort
http://www.justgiving.com/QuestCharity
WELL DONE PAUL!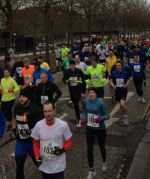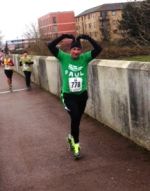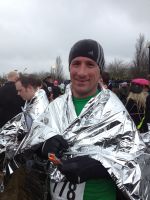 I'm pleased to say that the results are in and Paul did manage to beat his personal best, by a huge 4 seconds.
A total of £264.20 has been raised by Paul -
WELL DONE PAUL